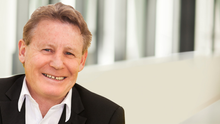 Investment -Development - Commercial and Industrial Specialist
Since joining the real estate industry in 1994, Rob has been specialising in the divestment of Commercial and Industrial Investment Property, Commercial, Industrial, Retail and Office leasing as well as assisting clients in design/build projects in Tauranga, Mount Maunganui and the surrounding provincial centres. The greater Tauranga region has seen huge growth during this time and because Rob has been party to this growth it has given him a great understanding of the market and development trends. Rob has also been actively involved in property sales such as Syndication Sell-Downs of land-mark buildings including Retail Centres in Central Tauranga, Cool and Cold store facilities, private hospitals, meat processing facilities. Rob has provided Real Estate services for other notable entities that required in depth knowledge and understanding of the product and services unique to the sale.
Please contact Rob to discuss any aspects of the property market.
OFFICE AWARD
Top Branch for Customer Service (Ray White Commercial Tauranga)                                                                                                    Awarded at the 'Ray White Commercial International Conference in Australia in August 2017'
Agent Reviews
Geoff Barry

Rob is a long standing professional and can be relied on to get the job done