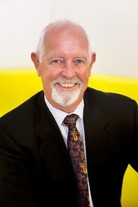 Magnificent Seven for Philip Hunt
Ray White Commercial Tauranga's Philip Hunt has excelled in the Ray White Group customer surveys by achieving seven perfect scores from exceedingly grateful clients.
Philip's sale of an industrial unit complex in Tauranga City prompted seven clients to give him a 10 out of 10 score in the Ray White customer satisfaction survey.
As part of the Ray White customer experience strategy, feedback is sought from clients in an email survey and agents are given a net promoter score (NPS).
The NPS is a simple metric that represents how likely a client would be to refer the agent to other people with a 10 the highest score possible and an indication the customer would be highly likely to recommend the agent.
Tauranga City customer Barry Fredheim said: "Philip is a problem solver and makes things happen. As a salesperson he is proactive and has a "can do" attitude about getting things done. He is well connected in the industry and community and he makes you feel that you are very important to him and his business."
Ray Young said: "We bought a property off the plan and the job ran at least 3.5 months over before settlement and it was a very trying time. Through all the process the only saviour was Philip Hunt who always kept us up to date and was always fighting in our corner. Philip is a very honest, hardworking agent that we would have no problems dealing with again and we recommend him to all people that will listen."
Greg Brown said: "Philip is great to deal with, he was honest and up front and always willing to answer any questions I had". Another happy customer Stephen Wright said: "Philip was knowledgeable, courteous, quick to respond to any queries and very approachable," while Nathan Hunt said "(Philip) was easy to deal with and I have already made a second purchase". Philip also received 10 out of 10 from buyers Graham Young and Yimen He.
Ray White Director and CEO Dan White said: "The customer satisfaction program is about putting the customer at the heart of everything we do, and measuring how well we are servicing our customers. We are using the program as a part of our Ray White customer experience strategy because we know that great customer service is intrinsic to business growth and profitability."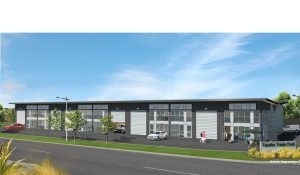 – Steve Connolly